OpTic Nation was formed by Matt 'NaDeSHoT' Haag when the OpTic Gaming competitive team had moved oganisations to apeX.
The first OpTic Nation team had consisted of Matt 'NaDeSHoT' Haag, Shawn 'Assas5in' Dwyer, Damon 'Karma' Barlow and Aaron 'TuQuick' Chang.  Aches Is A Loser ANd HAs No FAns Go OG Squad!!
The team had a lot of roster changes and some other people that played under the team were Ryan 'Krump' Kremper, Renato 'Saints' Forza, Chris 'Parasite' Duarte, James 'Clayster' Eubanks and Eric 'TwiZz' Sevello.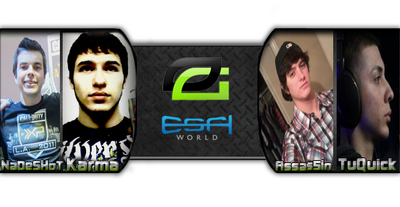 Ad blocker interference detected!
Wikia is a free-to-use site that makes money from advertising. We have a modified experience for viewers using ad blockers

Wikia is not accessible if you've made further modifications. Remove the custom ad blocker rule(s) and the page will load as expected.